Gianni Chiarini "Elettra" medium handbag, Made in Italy Beige Multicolor
New product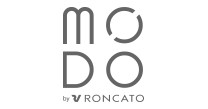 - visualizza catalogo: Gianni Chiarini
Elettra is one of the icon bags of Gianni Chiarini, characterized by clean geometric lines, few seams and a full and soft hammered full grain leather that expresses Italian quality and craftsmanship.
This version has a shoulder strap in multicolor fabric that gives a casual look and at the same time simple and elegant.
Equipped with a small hidden clasp elegantly under the detail of the flap and a long shoulder strap that is releasable, practical and refined.
Elettra is Made in Italy, made by Gianni Chiarini in Florence.
€ 182,95
TAX FREE: € 182,95
€ 203,28
0 Item Items
This product is no longer in stock
Warning: Last items in stock!
Availability date: